Jeremy Corbyn has apparently accused MPs of "navel-gazing" after an "explosive" meeting of the Parliamentary Labour Party (PLP) in which he was heckled amid a heated row over claims of a left-wing takeover plot.
The Labour leader made a fresh plea for unity and acknowledged that "spirits can run high" because Labour is a "passionate party".
His video message was posted on Twitter hours after MPs angrily hit out at the leader's suggestion they were focused on infighting rather than campaign ahead of May's local elections, sources at the meeting said.
Others felt their questions on Mr Corbyn's strategy to revive support were not being answered, as a Guardian/ICM opinion poll showed Labour 19 points behind the Tories.
Deputy leader Tom Watson was also supported by a number of Labour politicians after publicly warning the party's future was at risk from hard-left supporters of the leader who appeared to be plotting a "secret deal" with Unite union boss Len McCluskey.
One MP described as "explosive" the discussion around Mr Watson's warnings about the apparent plans of Momentum, the grassroots activists group that helped propel Mr Corbyn to the leadership, to link up with Unite.
Mr Corbyn's team was forced to deny they were behind briefings that Mr Watson was isolated at the shadow cabinet over his warnings after PLP chair John Cryer dismissed the suggestion and a number of MPs were sharply critical.
In the video message, Mr Corbyn highlighted the role of grassroots members and said the party should "do more to involve and empower them".
He said: "Sometimes spirits in the Labour Party can run high, today has been one of those days, that's because we're a passionate party. To win (in May's elections), we need unity, not navel-gazing. My plea to all Labour Party members, whether grassroots or in senior positions is, think of our people first, think of our movement first, think of the party first."
A separate source familiar with the shadow cabinet meeting earlier on Monday acknowledged that Mr Watson was "laid into" by senior figures.
But the source insisted they were "the people who you would expect" and that other shadow cabinet ministers did not speak or were more measured in their response.
At Unison's head office in central London, the deputy leader was rounded on by shadow chancellor John McDonnell, shadow foreign secretary Emily Thornberry and shadow home secretary Diane Abbott, all close allies of the leader.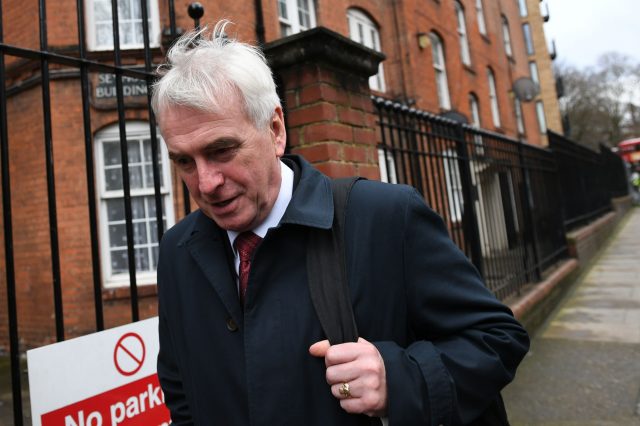 But Baroness Chakrabarti, a key member of Mr Corbyn's inner circle, was said to have been "influential" in reaching an agreement on the joint statement by the leader and deputy.
The row comes after a recording emerged of Momentum founder Jon Lansman saying he expected Unite to affiliate to the group if Mr McCluskey wins his battle for re-election as its general secretary.