Theresa May has insisted a proposed deal with Northern Ireland's Democratic Unionists (DUP) to prop up her minority Government will not be allowed to undermine the Good Friday Agreement.
Following talks in Downing Street with new Irish Prime Minister Leo Varadkar, Mrs May said the terms of any arrangement between the Conservatives and the DUP would be made public once they were agreed.
"We continue our discussions with the DUP. We are talking about a confidence and supply agreement with them," she said.
"On reaching such an agreement we will make sure that the details of that are made public so that people can see exactly what that is based on.
"As a UK Government we remain absolutely steadfast in our commitment to the Belfast Agreement, its successor agreements."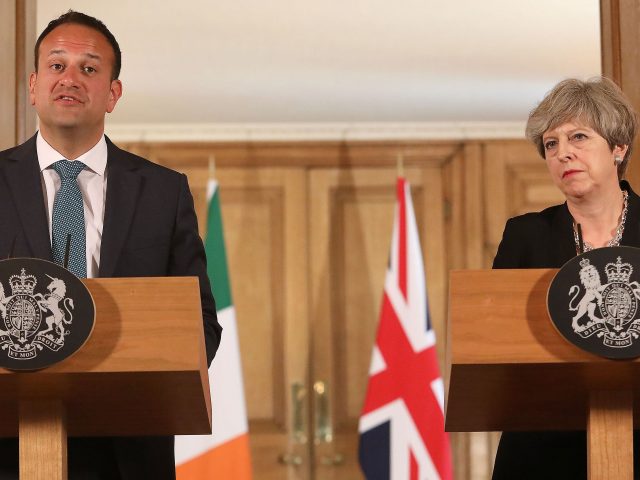 Her comments follow warnings by the nationalist parties, Sinn Fein and the SDLP, and the cross-community Alliance Party, that a deal with the DUP would undermine the Government's attempts to restore the power-sharing executive at Stormont.
Mr Varadkar said: "We spoke about the very important need for both governments to be impartial actors when it comes to Northern Ireland and that we are co-guarantors of the Good Friday Agreement and that any agreement that may exist between the Conservatives and the DUP should not in any way impact on the Good Friday Agreement.
"I am very reassured by what the Prime Minister said to me today that that won't be the case."
The Conservatives have been in negotiations with the DUP since Mrs May lost her Commons majority in the General Election earlier this month.
A DUP source confirmed negotiations were "ongoing" and said they were looking to deliver "a more compassionate style of government for the whole of the UK".
The comments were seen as a coded reference to the party's opposition to scrapping the "triple lock" on pensions and means testing the winter fuel allowance – both of which were in the Conservative manifesto. It has also called for an end to the so-called "bedroom tax".